Hans Christian Andersen and Europe
Target group: 12 to 14-year-olds.
Method: Collecting and exchanging data across national borders.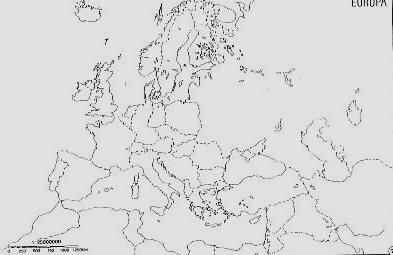 In this phase we will begin to move away from the world of fairy tales and into the real world -as it is now and as it used to be.
The pupils in this age group are now more familiar with foreign languages and so even better able to communicate with children of the same age in other countries.
We use Hans Christian Andersen as the key character, travelling through Europe, and use the subjects history and geography as starting points for an understanding of his age. It is just as important, however, that the pupils are able to relate the knowledge they gain about conditions in the past to their own time and age.
The purpose of this work is to produce material which can become part of a wider context. We visualize a circle starting in Denmark, continuing in Germany, from here on to Italy, Spain, France, Holland, etc. -and ending up in Denmark again.
Nor do we entirely abandon the fairy-tale process. We make suggestions as to how "travel stories" and "travel plays" can circulate from country to country -for the enhancement of creativity and imagination, language learning and insight in to the cultural heritage of other countries.
Finally we would like to mention the possibility of working with the subject 'Travel: Then and Now' as an independent but at the same time very exciting theme which can illustrate the difference between being a traveller (such as Hans Christian Andersen was) and being a tourist (charter tourism). At the moment a new travel pattern is emerging. We want to be travellers
again.
Follow Hans Christian Andersen and yourself on your travels through the countries of Europe!
Hans Christian Andersen - and the children of Europe