Citysightseeing Copenhagen and
"The little Mermaid" 2010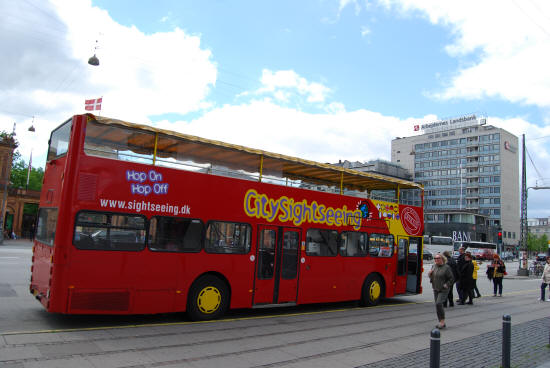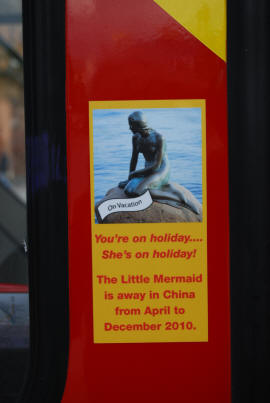 Hop on..... Hop off......
Set i på Vesterbrogade foran Tivoli i København i den 29 maj 2010 på klisteret bussen fra citysightseeing ved indgang www.sightseeing.dk . Billede med havfruen med tekst indsat "on vacation".
Du er på ferie....
Hun er på ferie....
Den lille Havfrue er i Kina fra april til december 2010
You're on holiday....
She's on holiday!
The Little Mermaid is away in China fra April to December 2010
Se mere om "Den lille Havfrue" her!
Foto: Lars Bjørnsten Odense