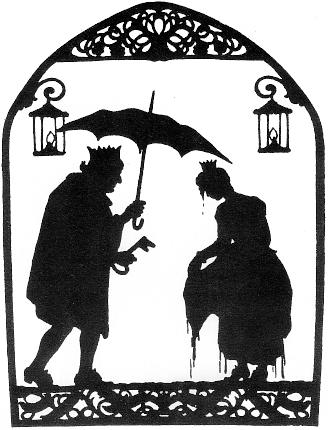 These first -modest -suggestions for working on subjects that lie within the framework of the Andersen Fellowship (Andersenfellowship) will hopefully be followed up by others.
We ourselves hope to have the opportunity of preparing additional material, just as we will look forward to receiving good ideas and inspiration from other colleagues in Holland, Germany, Spain, France, Italy, England, Denmark -and, in time, maybe other European countries.
The Andersen Fellowship is a reality. It has never been an ugly duckling, but it will most certainly become a beautiful swan.

Hans Christian Andersen - and the children of Europe